CARE
Our goal is to create products that last a long time. Taking care of your garments is essential to making them last longer and reduce their environmental impact. We hope that you can cherish your Emily Levine pieces for a lifetime.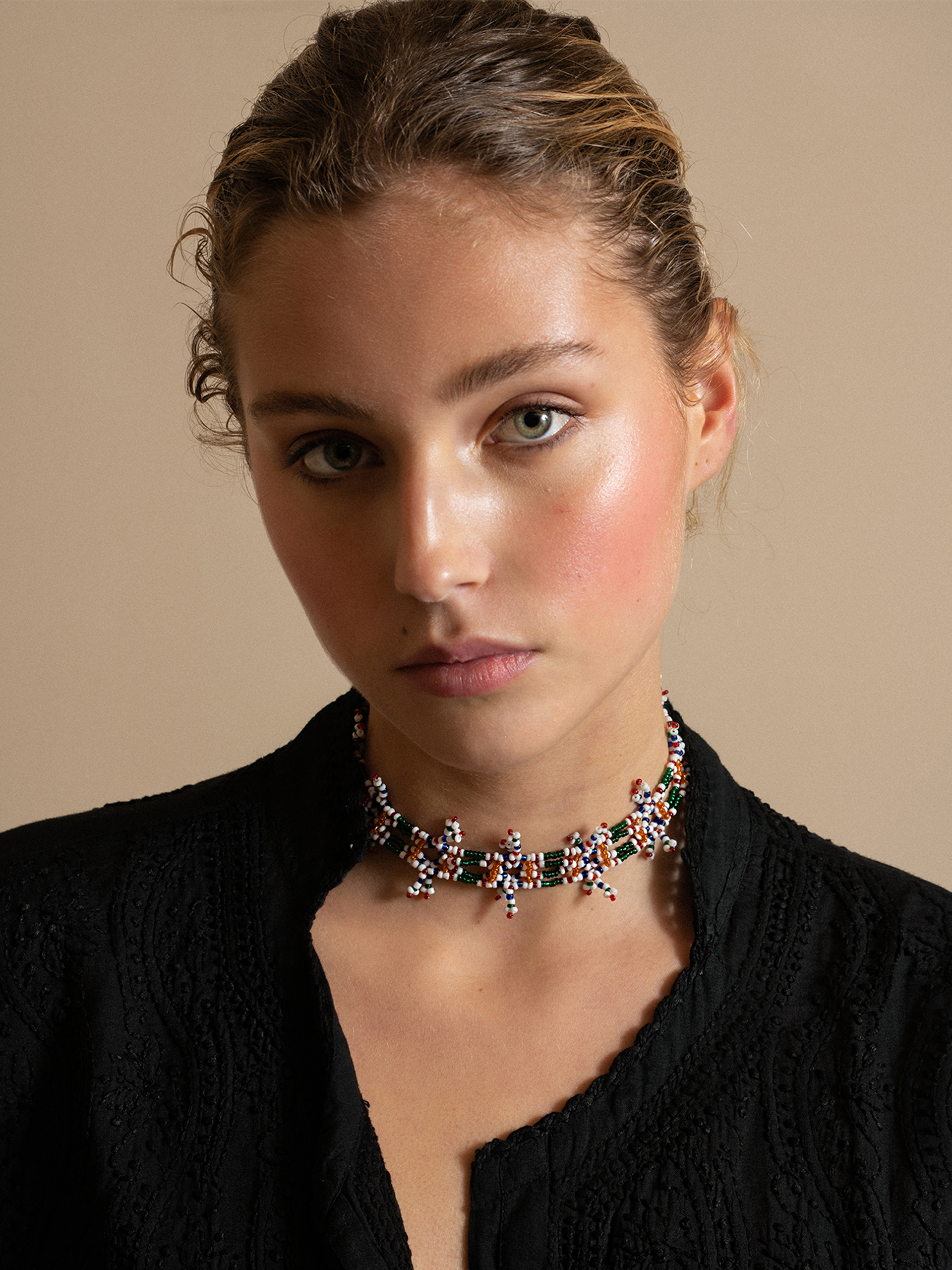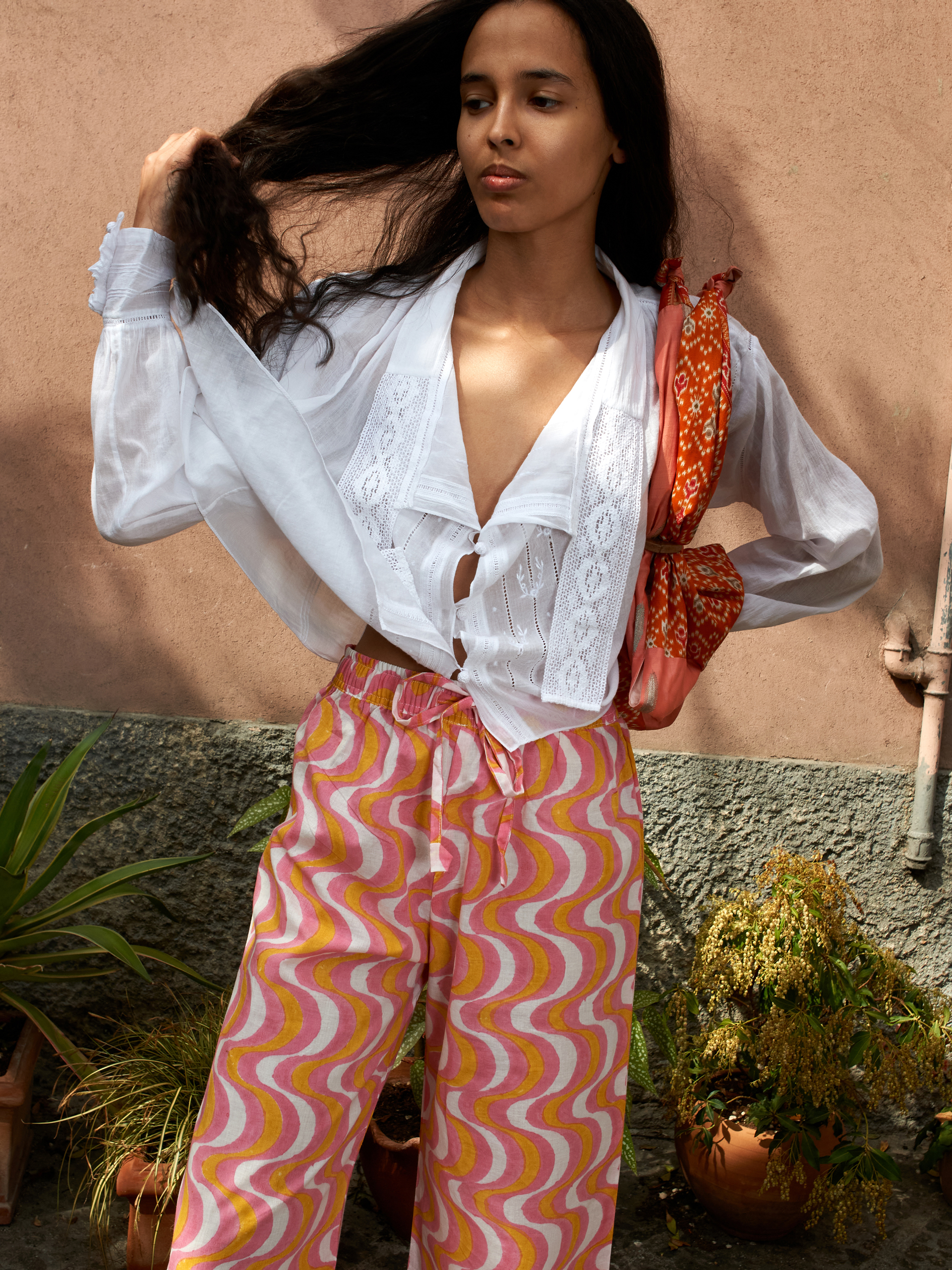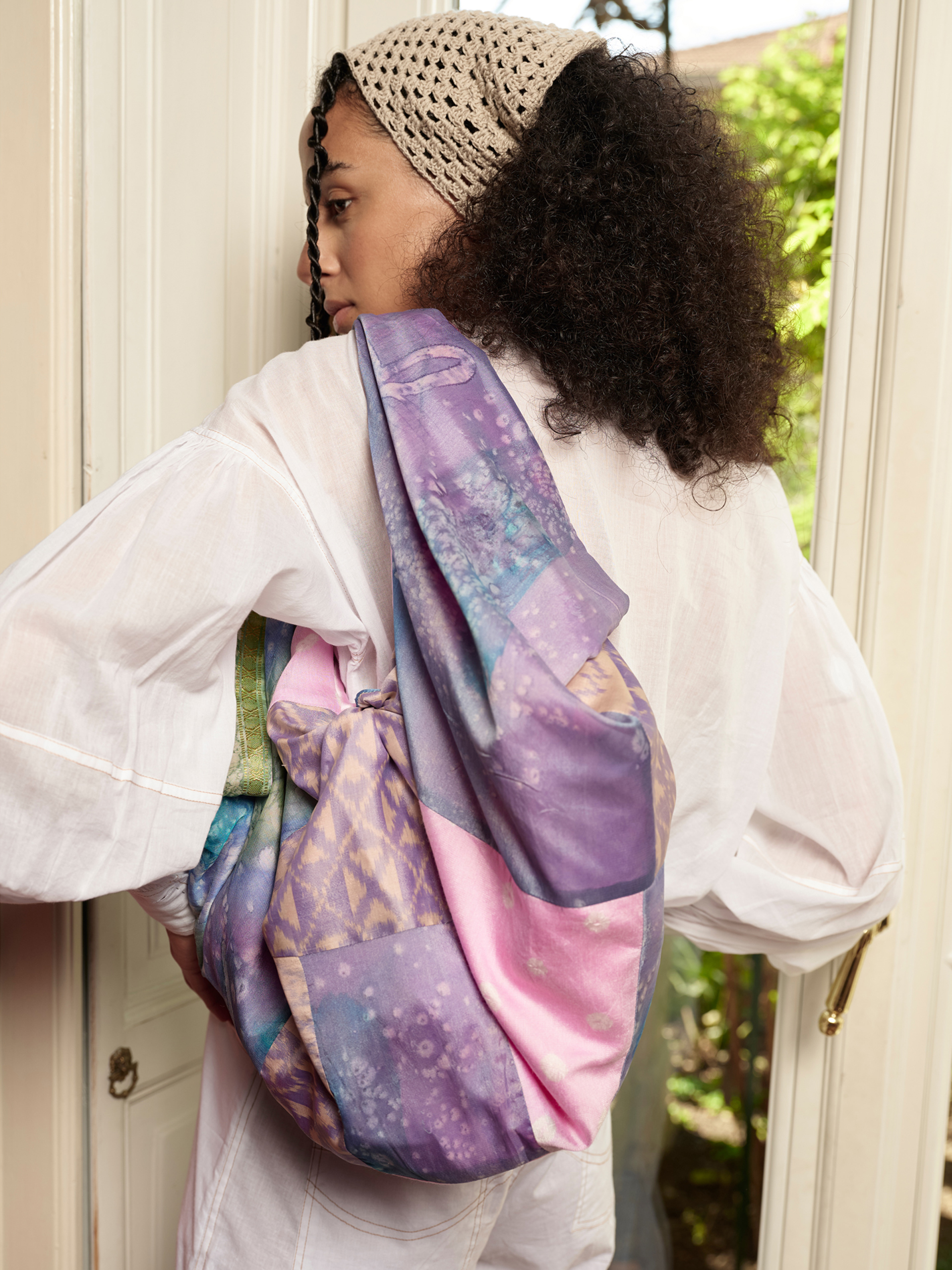 JEWELRY

Flowers
Avoid contact with water and handle with care. If your flower necklace gets tangled or stuck somewhere, please don't pull. Detangle carefully and slowly, using that meditative time to take a pause from your busy day!

Gold plated
Avoid direct contact with creams and perfumes to keep your gold plated jewelry shiny! If they do tarnish just use a jewelry cloth to rub it clean.
CLOTHING

Our 100% cotton pieces
Wash in a gentle cycle with
a mild detergent

Our 100% linen pieces
Wash in a gentle cycle with
a mild detergent

Crochet
Wash by hand with a mild soap, air dry.

Mending
If your item suffers any wear and tear that needs repair, please take it to your local tailor so it can be fixed and enjoy a second life.
BAGS

Antique Sari
The antique saris may have slight defects due to their age and should be handled with care and love. Wash by hand with extra care, using a mild soap and air dry.

Silk
Dry clean only, but if there's a tiny spot you'd wish to wash, use a small clean cloth and let it air dry.