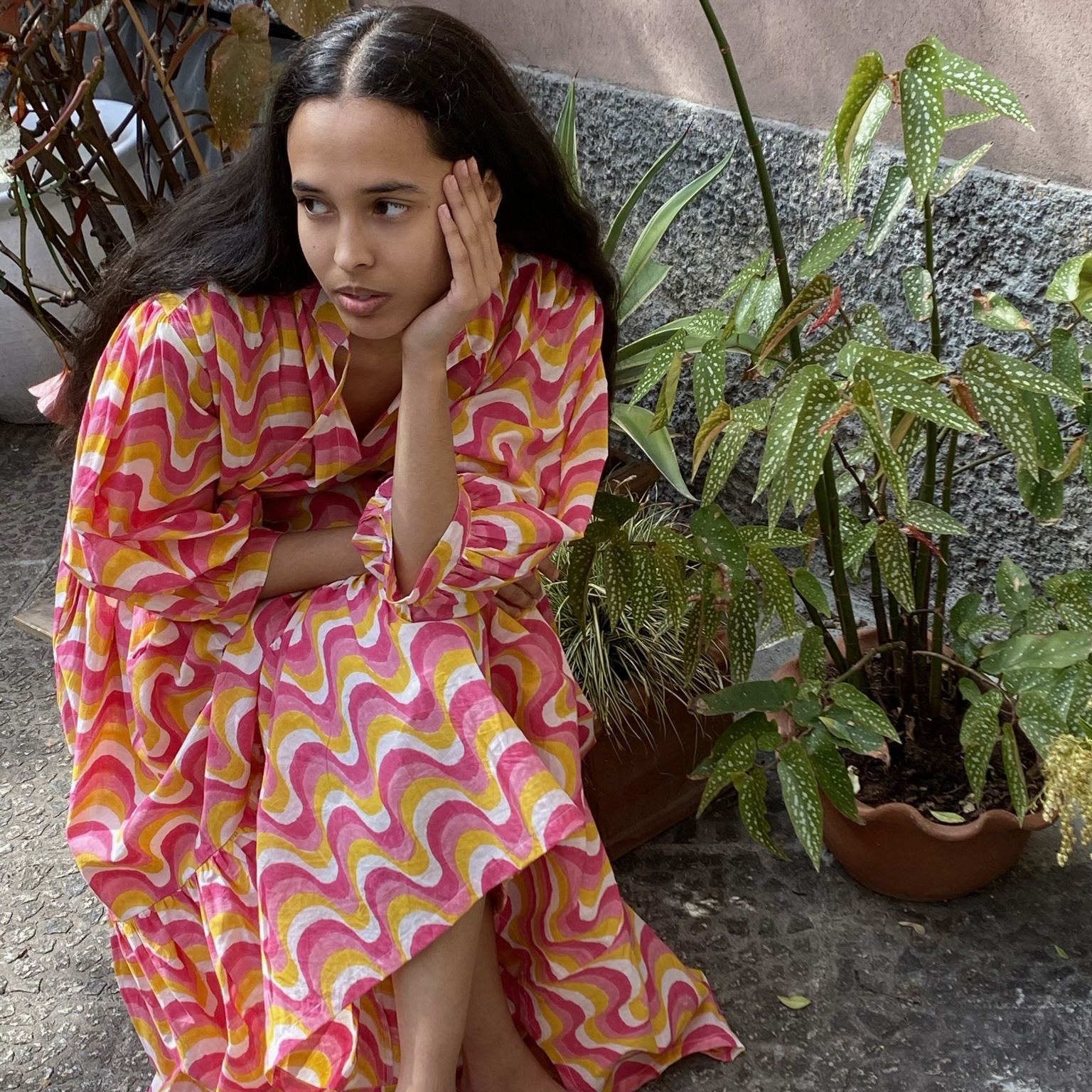 Emily Levine launched in 2018 with a focus on creating craft-based, feel-good products in small batch production. Incorporating the fusion of Indian and Japanese aesthetics is what brings each collection to life: colorful fabrics blended with effortless silhouettes, and keeping maximum comfort in mind, we want our clients to feel like their best selves in anything we create. We design quality pieces that can sustain all of life's adventures and be worn through any season.
With each piece artfully hand-crafted in India or Italy, our capsules link old world techniques with new world energy. We're inspired by the heritage of local textile traditions and are invested in the preservation of our partners' artistry with each collection we create together, while also partnering to develop new ideas to support present and future needs. Most of our bags are one-of-a-kind, if not limited in quantity, and celebrate namesake designer Emily Levine's personal guiding philosophy of wabi-sabi: the Japanese concept of accepting and appreciating imperfections,
and seeing them as beautiful.